New Products
Technology Sourcebook
Seal support vessel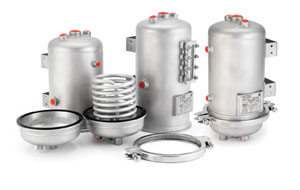 Engineered for food and beverage seal support systems, the AESSEAL EasyClean seal support vessel has a detachable lower section and quick-release clamp to simplify the inspection and cleaning of the unit. Filler welds, a custom-designed gasket and a sediment pipe minimize the possibility of bug traps.
AESSEAL plc; www.aesseal.com


I want to hear from you. Tell me how we can improve.