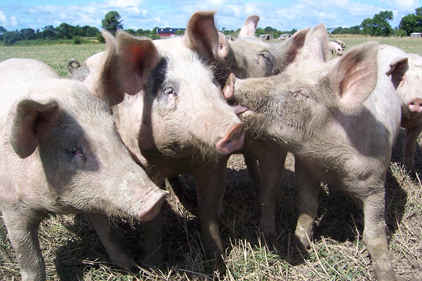 USDA is responding to the deadly impact the porcine epidemic diarrhea virus (PEDv) and porcine deltacoronavirus are having on pork producers by announcing $26.2 million in funds to combat the diseases.
The department has also issued a federal order requiring the report of new virus detections to its Animal and Plant Health Inspection Service or state animal health officials.
Department Secretary Tom Vilsack said PEDv killed seven million piglets in the last year and the number of market-ready hogs available this summer could be 10 percent less than those in 2013.
"Together with industry and our state partners, the steps we will take through the federal order will strengthen the response to PEDv and these other viruses and help us lessen the impact to producers, which ultimately benefit the consumers who have seen store pork prices rise by almost 10 percent in the past year," Vilsack said.
The funding will be used for vaccine development, control activities, biosecurity practices, and diagnostic testing.
The viruses do not pose a risk to human health or food safety, according to the department.
Details on the federal order and program requirements can be found here.