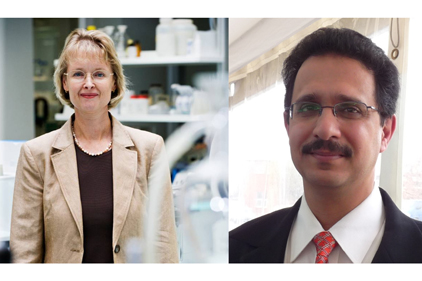 According to Bühler's Food Safety Initiative Team, it is vital to design food safety into every aspect of the supply chain. With this in mind, members of the team discuss food safety as it relates to rice processing production.
FE: What contaminants can affect rice safety?
Béatrice Conde-Petit, senior expert food science and technology: Contaminants that can enter rice include agricultural or processing chemicals, ranging from insecticides to factory lubricants; foreign materials such as glass, metal, sticks and unwanted grains; and insects, molds, mycotoxins and bacteria. 
FE: What can be done to address these concerns?
Rustom Mistry, director, Sortex & Rice, Bühler Group China and Southeast Asia: Beautiful, shiny rice does not guarantee food safety: Careful attention is needed at every step of production to assess and eliminate risks at each stage. 
For rice processors, a formal food safety management system, supported by a HACCP program, is fundamental to ensuring food safety.
FE: In what other ways can processors achieve a greater level of safety and hygiene?
Rustom: The design of a plant and its equipment plays a fundamental role in preventing potential contamination.
If designed with clear zoning and space for operation, maintenance and the movement of personnel, a plant will already be one step ahead. A plant's structure, as well as the conduits for its utility supplies needs to be constructed with sanitation in mind. Today's plants must operate "dust free" at all times, since areas where dust or rice particles can collect present a significant potential for contamination.
Ease and speed of cleaning is also vital, coupled with the avoidance of any crevices or hard edges that can allow dust to accumulate.
The plant should be designed to have an "airlock entry," to prevent dust from coming in, and have smooth flooring, sealed and rounded off where it meets the walls, to avoid crevices where dust can build up. A well-designed aspiration system must be built in to every modern plant to meet today's stringent standards of quality, sanitation and hygiene.
FE: What advantages does Bühler equipment bring?
Rustom: Automation delivers less down time and more effective production up-time, and makes higher yields and lower power consumption possible.Excellent design and good automation ensure immediate start-ups with no choking in the plant. Pneumatic slide gates automatically close for power cuts, preventing a machine from crushing product during restart.
FE: What will future rice processing plants be like?
Rustom: In the future, rice processing plants will inevitably move from manual operation to industrialized and automated plants, based on both single and multi-level floor concepts, capable of processing multiple rice varieties. They also will feature the ultimate in product safety and hygiene tracking products, since these functions that are currently critical to exporters will also affect domestic producers in the longer term.