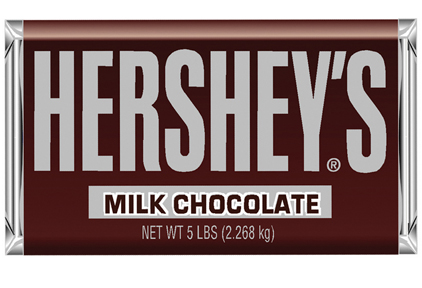 The Hershey Company said Tuesday it will increase wholesale prices of its products an average of 8 percent to offset future increases in the costs of raw materials, packaging, fuel, utilities and transportation.
The increase, affecting the company's instant consumable, multi-pack, packaged candy and grocery lines, went into effect Tuesday across a majority of the company's US, Puerto Rico and export portfolio.
"Over the last year, key input costs have been volatile and remain at levels that are above historical averages," said Michele Buck, company president for North America. "Commodity spot prices for ingredients such as cocoa, dairy and nuts have increased meaningfully since the beginning of the year. Given these trends, we expect significant commodity cost increases in 2015."
According to Reuters, the company last raised prices 9.7 percent in 2011.
Hershey said direct buying customers will have an opportunity to purchase transitional amounts of its products at price points prior to Tuesday's announcement through August 12, 2014.
Because of the timing, the company said it does not anticipate a material impact on financial results for 2014, but expects the majority of the benefit to impact earnings in the next year.
The company said it expects its 2014 sales growth to be around the low end of its long-term 5 to 7 percent target.