Dry Processing
Dry Processing
Bag filling system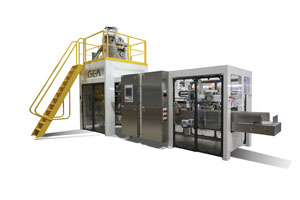 The GEA Avapac RBF Limited Intervention (Li) bag filling system for powdered dairy and food products eliminates dust, reduces explosion risk, can be run without constant supervision and is capable of modified air packaging. The automated system is available in a range of production outputs from 5-12 tons/hr. and features low-profile filling heads, a deaeration station, automated neck stretching, heat sealing and weight checking.
GEA Avapac Ltd; 64 7 850 9658; www.gea.com


I want to hear from you. Tell me how we can improve.