New Products
Technology Sourcebook
Food-grade channel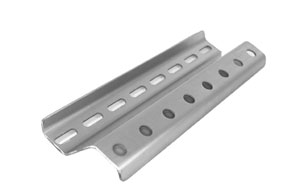 Engineered for washdown applications and damp environments, the Calbrite CALSTRUT food-grade channel opens at a downward angle to prevent the buildup of contaminants or bacteria. The Type 304 12-gauge stainless steel channel is fabricated to UL/ANSI standards and is compliant with NEC code. The stainless steel mount is installed horizontally to hang the conduit from the ceiling or overhead structure; a wall mount option can be installed vertically or horizontally. The channel comes in 12-, 24- and 120-in. lengths.
Calbrite; 219-844-6800; www.calbrite.com


I want to hear from you. Tell me how we can improve.