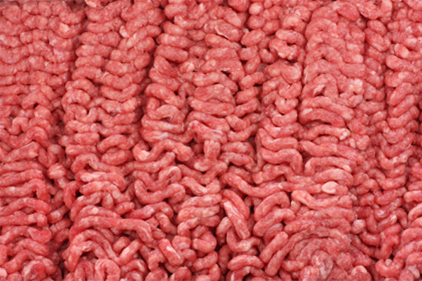 Texas establishment Same Kane Beef Processors issued a recall for approximately 90,987 pounds of ground beef products after multiple complaints surfaced regarding pieces of metal in the meat.
According to USDA's Food Safety and Inspection Service (FSIS), the products were produced between Sept. 9, 2014 and Sept. 18, 2014, with a sell by dates between Sept. 29, 2014 and Oct. 8, 2014; have the establishment number 337; and were shipped to retail outlets in Texas.
FSIS said the problem was discovered when consumers began complaining to a retail location that pieces of metal—roughly 3mm in size—were mixed in with the beef. FSIS says four complaints were received with one consumer reporting a chipped tooth.
Specific products recalled include: 3 lb. packages of "HEB Ground Chuck"; 5 lb. packages of "HEB Ground Beef", "73% LEAN 27% FAT"; 10 lb. packages of "HEB Ground Beef", "73% LEAN 27% FAT"; and 10 lb. clear film packages of formed patties made from Sam Kane Beef Processors "Ground Chuck."