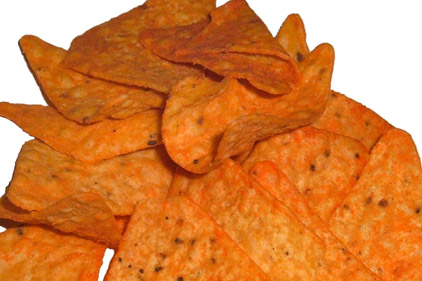 For the sake of pushing the boundaries of food innovation, PepsiCo unleashed the improbable by creating a Doritos flavored Mountain Dew the company is now testing on consumers across the country.
Appropriately named "Dewitos," a photo depicting samples of the soda was shared by a Reddit user last week. As the post began to generate a buzz, users were quick to challenge the authenticity of the photo, but PepsiCo confirmed in a statement with TIME Magazine that beverage is in fact real. PepsiCo owns Frito-Lay, which makes Doritos, a popular cheesy chip which has enjoyed recent success in taco form.
The PepsiCo spokesperson said the company is always looking to test new flavors of Mountain Dew and has been giving students at universities and colleges across the country a chance to try the new flavor.
Twitter sparked with mentions of the beverage, described by some to taste like "liquid cheese," with sightings at Kansas State University and Ohio University mentioned, among others.
Response to the soda on social media reveals some consumers are excited, while others think what may have started as joke has gone too far.