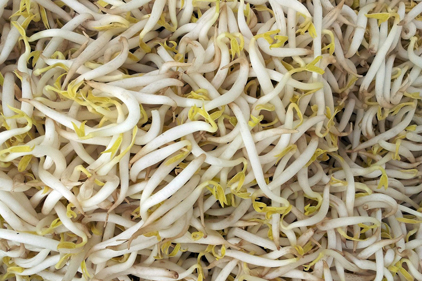 The CDC says an outbreak of Salmonella Enteritidis that has infected 63 people across 10 states is likely to have originated from raw bean sprouts.
As of last week, 26 percent of the infected individuals had been hospitalized. No deaths have been reported.
CDC launched a collaborative investigation combining the efforts of state, local and federal public health and regulatory agencies to assess the source of the outbreak.
After conducting interviews, 29 of 37 infected persons reported eating bean sprouts or items containing bean sprouts in the week before they became ill.
CDC says the investigation indicates the sprouts were produced by Wonton Foods, Inc. which has agreed to stop production and sale of its bean sprouts.
Illnesses were reported in Connecticut, Maine, Massachusetts, Montana, New Hampshire, New York, Ohio, Pennsylvania, Rhode Island, and Vermont. The one ill person from Montana reported they traveled to the Eastern US during the time when the likely exposure occurred.
The investigation remains ongoing and CDC said it will provide more information when it becomes available.