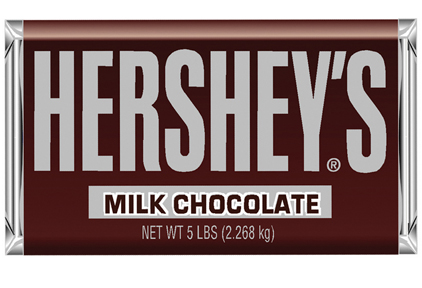 In response to consumer preferences, representatives with Hershey's, the US's largest chocolate manufacturer, say the company is weighing the idea of replacing corn syrup with sugar in products that still use the sweetener, according to news reports.
Hershey's representatives told the Associated Press, which first reported the story, that they see consumers prefer sugar and want to be transparent with their customers when it comes to ingredients.
According to the company website, the Pennsylvania-based chocolate manufacture still uses high-fructose corn syrup in a number of products including Hershey's Chocolate Syrup, Take 5, Whatchamacallit and Reese's Nutrageous.  The company does not use the sweetener in its standard chocolate bars.