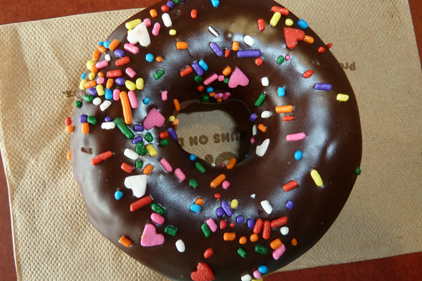 Global coffee and baked-goods chain Dunkin' Donuts announced plans to expand operations in China where it will develop more than 1,400 new restaurants during the next 20 years as part of a joint venture between Jollibee Worldwide Pte Ltd. and Jasmine Asset Holding Ltd., a subsidiary of RRJ Capital Master Fund II, L.P.
According to the company, the joint venture has exclusive rights to expand Dunkin' Donuts in new territories, including Beijing, Chongqing, Fujian, Guangdong, Guangxi, Guizhou, Hainan, Hebei, Heilongjiang, Hong Kong, Hunan, Jiangxi, Jilin, Macau, Shanxi, Sichuan, Tianjin and Yunnan. The opening of the first restaurant is expected in the fourth quarter of 2015.
"We are delighted to enter into this relationship with Jollibee and RRJ, a group with a proven track record of success in the quick service restaurant industry in China and a deep knowledge of the consumer," said Nigel Travis, chairman and CEO, Dunkin' Brands. "Through this franchise development agreement, the largest in our history, we believe we can significantly expand and accelerate Dunkin' Donuts presence in China."
The company currently operates more than 11,000 restaurants in 36 countries including 16 currently in China.