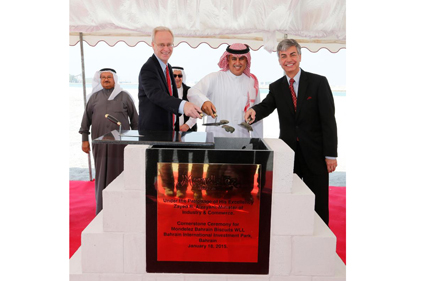 In order to capitalize on the rising demand for biscuits in the Middle East and Africa, manufacturer Mondelez International has begun construction on a $90 million biscuit plant in Bahrain.
The new facility will produce company biscuit brands such as Oreo, Ritz and TUC in the initial two-to-three year phase and expects to be commercially operational early next year.
"Demand for our biscuits in the Middle East and Africa has been growing at double-digit rates and investing in a state-of-the-art facility in Bahrain will enable us to capitalize on this," said Daniel Myers, Mondelez International executive vice president, integrated supply chain.  "This new investment is part of our journey to reinvent our supply chain around the world to meet growth demands, while also reducing costs and improving productivity."
 According to Mondelez, the government of Bahrain reclaimed the necessary land for construction of the 2.7 million square-foot plant, which will have a total capacity of nearly 90,000 tons per year. The plant represents Mondelez's second in Bahrain with a Kraft Cheese and Tang powdered-beverage plant in operation since 2008.