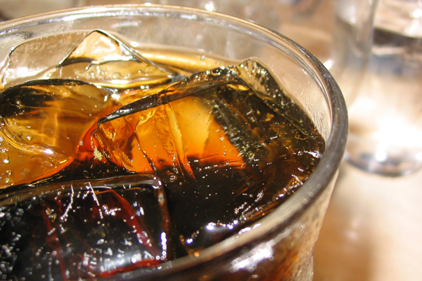 Diet soda drinkers may want to watch how much of the artificially sweetened beverages they are sucking down these days after a recent study linked calorie-free colas to greater waist size in seniors.
The study, "Diet Soda Intake Is Associated with Long-Term Increases in Waist Circumference in a Biethnic Cohort of Older Adults: The San Antonio Longitudinal Study of Aging," was published yesterday online in the Journal of American Geriatrics.
Examining individuals aged 65 and older, the study concluded increased diet soda intake was associated with escalating abdominal obesity. Researchers tracked participants' diet soda intake and measured waist circumference, height and weight throughout the study and included multiple follow-ups.
Representatives of the beverage industry were quick to criticize the results of the study.
A statement issued by the American Beverage Association said "previous research, including human clinical trials, supports that diet beverages are an effective tool as part of an overall weight management plan. Numerous studies have repeatedly demonstrated the benefits of diet beverages – as well as low-calorie sweeteners, which are in thousands of foods and beverages – in helping to reduce calorie intake.
 The association questioned the study's methodology, pointing out that it focused on an aging population which it says is already at risk of weight gain and cardiovascular disease. Conclusions were then made based on association and were unable to show cause and effect.