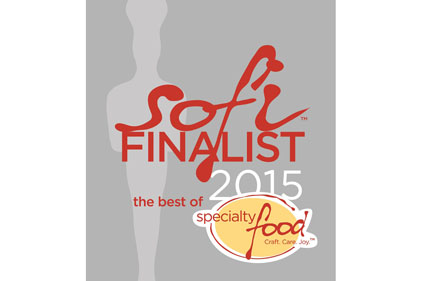 Vegan hot fudge from Seattle, Wagyu beef jerky from New Mexico, and Grilled Olives from central Italy, are just a few of the 125 products named as finalists in the 43rd annual Specialty Foods Association's sofi—"Specialty Outstanding Food Innovation"—Awards which will honor the most outstanding specialty foods and beverages of 2015.
This year there were 2,715 entries across 32 awards categories, including outstanding chocolate, cheese, and savory snack, the association said. Finalists were selected by a national panel of specialty food experts.
Winners will be announced June 29 at the Summer Fancy Food Show in New York. 
"A sofi means a product, and the people behind it, have arrived," says Ann Daw, president of the Specialty Food Association. "This year's finalists represent a devotion to excellence and innovation in specialty food that continues to fuel our industry."
 The complete finalist list can be found here.