Over the years, we've watched ERP data move from manual, transactional based systems where updates occurred once daily—if that—to real-time systems, providing food processors with an accurate grip on updating inventories to plan and forecast production. Now, processors neither have the time nor the budget to develop their own ERP solutions, so they look for solutions that combine as many of their production planning needs out of the box, with minimal time spent on integration. Today's ERP systems, backed up with AI and machine learning, stand ready to provide actionable information to plan ahead without incurring needless waste and expense.
Today's ERP: A Unifying Force for Manufacturers
A modern ERP not only brings together knowledge from different departments under the same roof, but also has the power to unite different processes in different locations. Anthony Murphy, VP, product management at Plex by Rockwell Automation, recounts an example.
Old World Spices (OWS), a dry blended spices company, recently acquired Head Country Barbecue, a sauce manufacturer. Wet manufacturing was a new venture for the OWS team, and they needed a solution that would seamlessly connect the company's dry spice blending plants with the new wet sauce production facility. Old World Spices leveraged strategic investments in Plex's smart manufacturing technology to successfully bring Head Country Barbecue into the Old World Spices brand and processes. Once the process was complete, OWS Foods had a new wet production facility as well as better control and predictability, says Murphy.
Old World Spices has dry facilities in Missouri and Kansas, which relied on separate ERP systems to coordinate inventory procurement and production. The new wet production facility would require entirely different raw materials supply chains as well as machines to produce and package sauces. Plex provided OWS with an enterprise-wide ERP system, including MES and quality control capabilities to manage end-to-end lot tracking, batch management, and production planning and execution across the company's new and old facilities. To manage supply chain planning and inventory procurement, OWS also deployed Plex's DemandCaster. This deployment not only ensured that all production facilities were integrated and coordinated, but also made the Head Country Barbecue team's connection to Old World Spices instantaneous. The unified ERP system created a bridge between facilities and teams that ensured Old World Spices' culture and processes were understood and embraced at the new wet production plant.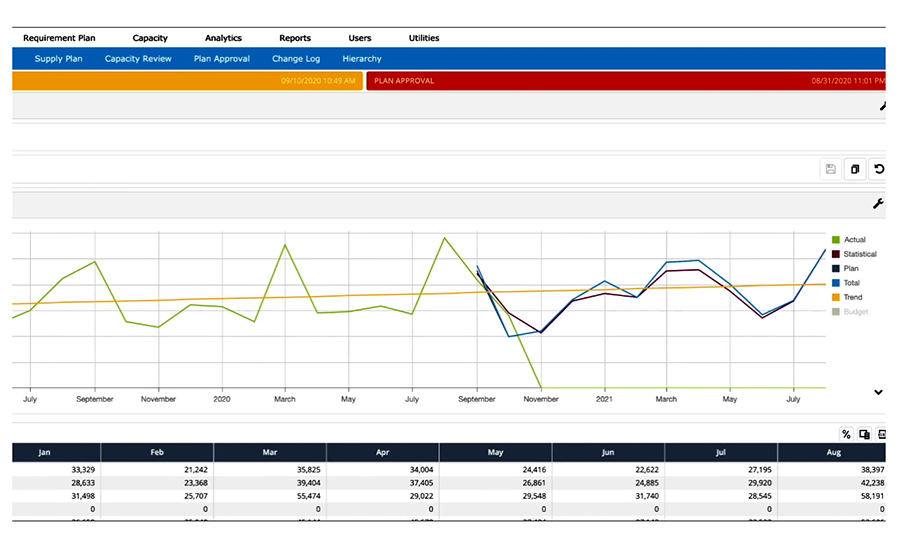 Changing ERP Architectures Meet Today's Information Needs
Software architecture has evolved rapidly to meet the increasing pace of change of business, says Murphy. Legacy business and ERP systems were built on monolithic architectures, deployed on-premise and leveraged antiquated ways of communicating. That meant data was siloed, fragmented and not connected to the operations. Decisions were made with data that could be hours or days old.
Prior to widespread adoption of cloud technology, real-time updates across multiple facilities were nearly impossible to enable, adds Murphy. In recent years, the manufacturing industry has caught up to other industries in the adoption of multi-tenant, cloud-based solutions that share data across plants and their core business systems in real-time. ERP solutions designed to be connected to IIoT sensors across facilities—as well as systems including MES, QMS, SCP and APM—can pull data from shop floor assets and inventory storage at multiple facilities to provide updates nearly instantaneously (within seconds of the data becoming available).
Today, a centralized database in the cloud provides quick response times, allowing modules to update quickly, and changes in one module are instantly visible in other modules, says Maggie Slowik, IFS global industry director for manufacturing. "With the latest embedded MES capabilities, IFS enables users to integrate their assets for real-time visibility on asset performance, which further opens opportunities for preventive and predictive actions and strengthening our quality management capabilities.
"We also introduced APIs (application programming interfaces) that operate at the entity level to simplify integration," adds Slowik. "These easily discoverable granular APIs can be reused for many integration scenarios, which also enables composability of new business flows."
ERPs have been offering a variety of good-performing integration capabilities using their proprietary tools or adopting industry-standard technologies, says Sinhue Baez, CAT Squared engineering manager. ERPs have recognized the need for integration solutions that provide real-time communication; these middleware solutions sometimes run on dedicated servers to provide the required performance, resilience and fault tolerance.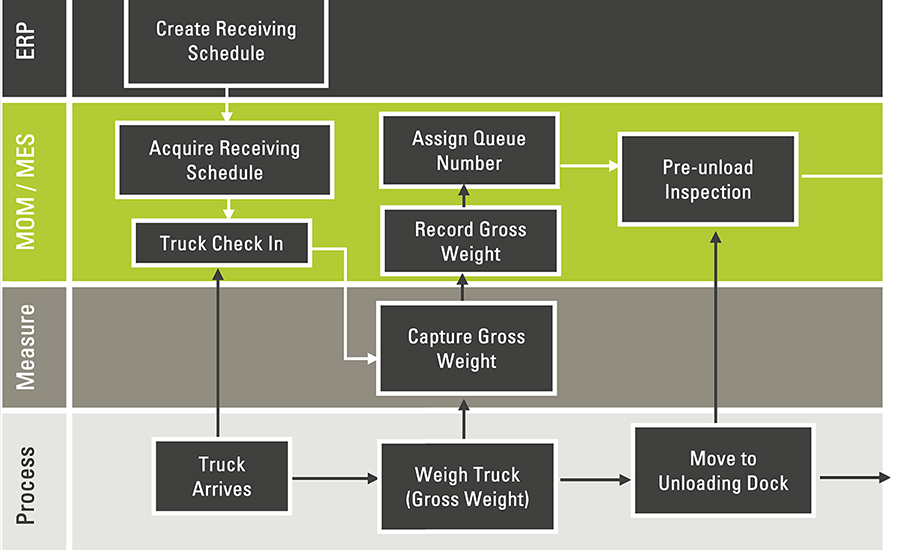 Current ERP Software Solutions Pull Applications Together
Today, the architecture of new ERP systems is very different from early systems, making changes more difficult. "The challenge sometimes lies in having the organization's decision makers move from legacy integrations based on files or batching and commit resources to take advantage of modern technologies available to achieve real-time and reliable integrations," adds Baez. "In that regard, CAT Squared offers integration solutions that use standard practices and technologies, as we continue improving our software to provide reliability, performance, and fault tolerance."
Plex's smart manufacturing solution incorporates capabilities and benefits provided by traditionally separate systems (ERP, MES, QMS and APM) combined into a single platform. By offering a unified system that spans across multiple facilities, Plex ERP enables a holistic perspective of supply chain and production operations that is updated in real-time. The solution can also be configured to handle tasks such as lot tracking, batch management and production operations for individual plants from a single control tool.
Infor's supply chain planning (SCP) solutions are embedded within a common UI (user interface) and workflows that overarches ERP and supply chain planning, enabling a continuous planning cycle and combining sales and operations planning (S&OP) with sales and operations execution (S&OE), says Marcel Koks, Infor industry & solution strategy director. "This makes it possible to quickly respond to demand and supply changes and production disruptions during the day, which is very important in the food and beverage industry with short lead times and shelf-lives."
"Modern ERPs connect with manufacturing and processing equipment to collect data in real time and update the ERP system with the latest information as updates occur," says Jack Payne, Aptean solution consulting director, food and beverage. Furthermore, resultant changes to inventory levels that come through consumption in production are automatically reflected, as are production output totals.
Meanwhile, in the warehouse, connectivity with barcode scanners can automate steps of the inventory process and reduce risk of human error, adds Payne. Personnel can simply scan a barcode to immediately transmit the information and the system is updated—no scratch paper, clipboards or manual entry required.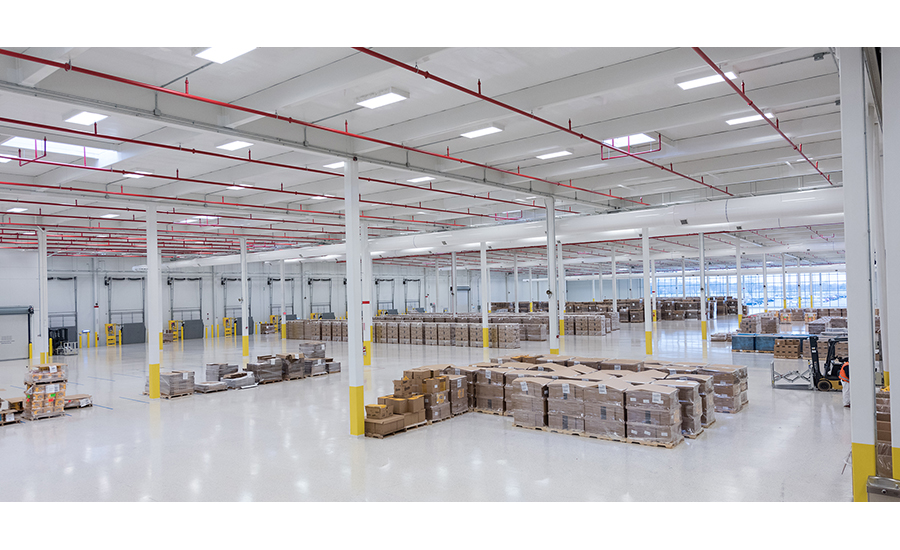 "Advanced ERPs take this a step further with continuous validation of data as it is used across multiple modules of the system," says Payne. "With the software cross-checking that the information on the screen is consistent with the source record, users can be confident in the integrity of their business's data."
Connecting the Dots Through Integration
Modern ERPs tie all business processes of a food processor's operations together on a single digital platform and act as a "single source of truth" for business information, says Payne. They incorporate robust warehouse management (WMS) functionalities and can also be integrated with shop floor execution solutions for even more comprehensive visibility and control.
"When it comes to implementing integrations, although there are no-code integration solutions available nowadays, this connectivity is not always seamless," says CAT Squared's Baez. "We are dealing with different systems, built with different technologies and architectures, at different times. However, integration should be implemented using standards and best practices to achieve successful connectivity. Over the years, a wealth of knowledge has been accumulated regarding integration patterns and practices, which mitigates risks and optimizes implementation efforts. Furthermore, integration methods have come a long way from point-to-point integrations to modern API architectures, whether on-premises or the cloud."
"The changes that have allowed the sharing of data in real-time are software architectural patterns, communication protocols and data formats," adds Baez. "None of these three elements, on their own, achieves real-time integration, but together, they facilitate it."
"Food processors should be able to use open standards to reduce integration efforts by reusing knowledge and existing applications, whether they are integrating with plant equipment, MESs or systems in the cloud," adds Baez. Good integration design should hide the details of the connected systems and devices from the core integration process and push those details to a connector layer. This layer handles connectivity challenges such as specific hardware, operating systems, location (e.g., on-premises, on the cloud), data formats, etc.
A modern ERP architecture provides a foundation that facilitates real-time interoperability between different modules, including MES, but also with business partners, says Infor's Koks. Infor OS, a digital business platform that provides a comprehensive set of tools and services to connect applications with different interfaces, makes it possible to integrate using industry standard business messages and REST (representational state transfer, aka RESTful as an adjective) APIs. This is all done in a secure way leveraging AWS services.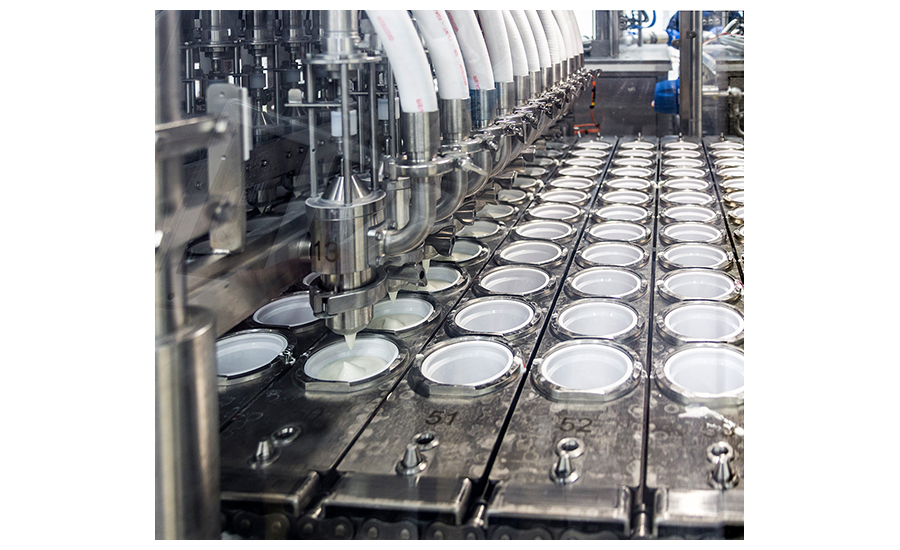 Planning Ahead—Forecasting Solutions for Processors' Varied Needs
Green Valley Pecan — Green Valley Pecan had been aging out of an ERP system that just wasn't providing the base functionality it needed, and at the same time, the processor was not wanting to do a lot of customization, which would have inflated costs. Based on the recommendation of another process manufacturer in the area, Green Valley settled on implementing Aptean Food & Beverage ERP. "We were looking for a vendor that understood food processing and process manufacturing," says Major Williams, director of IT. When a pecan is put into production, the results vary each time—unlike discrete manufacturing applications.
"What drew us initially to Aptean Food & Beverage ERP was that it had a lot of the base functionality we were searching for already built-in, so we didn't have to go out and customize," says Williams. "With these base features already in place, we knew we could build on it for our quality, traceability and production needs and be able to track our production processes in a detailed way."
The new Aptean ERP helps Green Valley with production planning. "Having access to critical information ahead of time, like how our cracking yield percentages are doing, allows us to make real-time decisions and adjustments to production as needed throughout the week," says Williams. "We can also tell now when there's a problem with a piece of equipment based on the output recorded in the system. Then we can go in and make the relevant adjustments in the plant."
KLN Family Brands — KLN is a family-owned company located in Minnesota, which has three manufacturing facilities where it produces candies, confections and premium pet food and treats. As a company, the biggest challenge that KLN was facing was its growth, where according to Lance Schultz, IT director, "We were trying to manage our supply chain, manufacturing and our staffing so we could meet customer demands. Our company was expanding, our ERP solution was being sunsetted and we outlived its capacity. So, we were looking for a solution that had MRP, additional forecasting tools—and that search led us to IFS." When compared to its competitors, IFS won out due to its manufacturing strength and its forecasting strength—and, according to Schultz, "was head and shoulders above the competition."
As a result of the condensing its data into the IFS software package, KLN was able to reduce its yearly spend on maintenance and additional software packages. The IFS ERP allowed KLN to track the number of people and equipment and the time needed to make a product. On raw materials, KLN was able to reduce its current inventory, and within six months of implementation reduced the inventory amount by $2 million.
Schultz continues, "On the finished goods side as a result of utilizing IFS and its forecasting and planning tools, we were able to reduce our inventory amounts by roughly 25%." IFS allows customization so the company was able to save on customization costs as it could internally make customizations to meet its end user needs.
Kirin Brewery Company — The past few years have presented a multitude of challenges for food and beverage processors; e.g., changing demand patterns, scarce supplies, decreasing workforce and inflation pressures, says Infor's Randy Erwin, account director.
Japan-based Kirin, one of the world's largest breweries, needed to help minimize its customer's transportation costs by optimizing its demand and supply planning systems, and it wanted to provide end users with the ability to easily change production, dispatch and transfer plans.
Kirin installed Infor's advanced statistical forecasting, applying the best-fitting formula, scenario-driven consensus for demand and supply planning, as well as demand profiles for pre- and post-promotion effects, says Erwin. As a result of implementing Infor, Kirin has benefitted from higher forecast accuracy, inventory levels and production volumes matched with promotions and seasonality, less lost demand and product past its expiry date. Kirin attributes its success to Infor, which ultimately has boosted the company's overall profitability during an uncertain economic climate.
AI/ML Benefits ERP Planning/Forecasting
AI and machine learning are evolving technologies that will continuously improve the data available to processors for decision making. Software that incorporates these technologies requires historical data to create suggestions and projections, but other information can also be factored in—it just depends on the architecture of the solution and the use case, says Daniel Erickson, Aptean senior product manager.
ERPs for food processors, as well as overall equipment effectiveness (OEE) and enterprise asset management (EAM) solutions, will likely leverage AI/ML technologies more in the future, adds Erickson. "Currently, our BI (business intelligence) application uses machine learning for scenario modeling and projecting the impacts to KPIs that potential changes would bring."
"We see an increased interest from food and beverage processors to explore the benefits of machine learning, and we already have quite a few success stories," says Mikael Bengtsson, Infor industry & solution strategy director. "A typical project duration is about 60-90 days, with impressive business outcomes, e.g., improved yield, optimized equipment, improved product recommendations and customer pricing, etc."
Zeelandia Bakery deployed Infor's Coleman AI in the area of product selection and pricing while Amalthea, a global provider of goat cheese and organic cow cheese, is using Infor's integrated AI solution to help improve cheese quality and yields, build customer loyalty and boost sustainability. For every 1% increase in yields, Amalthea expects to save approximately €500,000, which it can reinvest to further develop the business.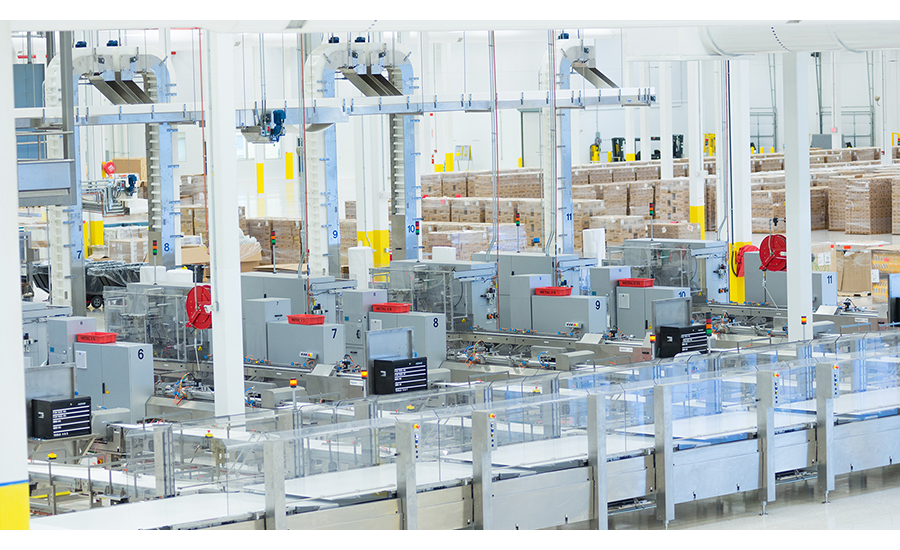 "An AI-based optimization model will help automate scheduling and allow schedulers to manage by exception," adds Bengtsson. "Sequencing rules with changeover times in the model will address allergens, light to dark, packaging size, changes in brands and much more, ensuring that every schedule minimizes changeover costs and maximizes time efficiencies. The constant challenge to synchronize equipment, tanks, tools, materials and labor is addressed with optimization."
"Anywhere there is a high-volume of data and variability is where AI/ML can have outsized impact and drive speed to decision-making," says Plex's Murphy. Supply and production planning are perfect use cases for AI/ML because the number of variables is high, the variability is higher yet, and the need for rapid insight is critical.
For example, DemandCaster's ML capabilities enabled the effective managing, forecasting and planning across facilities for Old World Spices, says Murphy. "This was critical to the company's success during the pandemic, when food supply chains were significantly obstructed."
Much in the same way email began to become a necessity in the late 90s and early 2000s, AI and ML capabilities are quickly becoming essential to the efficacy of day-to-day business tools and solutions, adds Murphy. "Plex expects AI and ML capabilities to become standard in manufacturing solutions of various types over the next few years."
That said, effectively usable AI/ML analysis is still in its early stages, and manufacturers should carefully vet any AI/ML solution functionality to ensure that the solution meets the unique needs of the manufacturing industry and, more specifically, their business, adds Murphy.
Does AI work? "In the case of our AI-assisted demand forecasting tool, for customers like food and beverage manufacturers who weather dependent sales, the increase in forecast accuracy came up to 78% compared to existing Demand Planning models," says IFS' Slowik.