Research from the Hartmann Group in 2021 shows that one-third of consumers are adding or increasing plant-based protein to their diets, and more than half are looking for products labeled as plant-based. While plant-based meat products have slowed, the rest of the protein food product world has sped up.
In 2023, innovation and growth of alternative protein products are mainly coming from smaller food companies, so the question is, can established food manufacturers catch up and compete? The innovation scenario is similar to what's being seen in the alternative beverages segment. In both segments, consumers are characterized by aspirational desires, natural flavors, holistic nutrition and away from sugar.
"I strongly believe that now is the moment, and we are moving towards plant-based 2.0 where we no longer mimic meat," says Jari Karlsson, chief marketing officer at Foodiq Oy. "The food industry needs to understand that people want good tasting, healthy and affordable food. Burger patties or sausages are not those."
Foodiq and Karlsson believe taste is king with plant-based products. Foodiq is a contract packager that aids in product development and creation of its own products.
Recently, Foodiq collaborated with Matti Toivanene, managing director at Virtasalmen Viljatuote, a food manufacturer in Finland, to create a new plant-based, fermented buckwheat product snack called Spoothie. Virtasalmen Viljatuote produces gluten-free flour and flour mixes, and wanted to use its dark buckwheat grit food waste for a new product. Grits are a byproduct produced during buckwheat flour production when the buckwheat seed is peeled.
Toivanene contacted Foodiq and collaborated with the company and its Kitchen Lab to develop and create Spoothie. This plant-based product has a sticky texture and tangy flavor similar to Kombucha. Besides product development, Foodiq supplies the MLC-IQ system, which combines mixing, homogenization and pasteurization in one step. The all-in-one processing from the system reduces energy costs and simplifies production of non-dairy products.
"Having all these functions in one tank allows for a versatile range of food product development," says Karlsson. "The same equipment can be used to create various products, from yogurts to spreads."
According to the company, the final product contains microbes that affect health—gut health. Besides nutrition, Spoothie won the Product of the Year at the Free Form Functional and Health Ingredients show in 2022.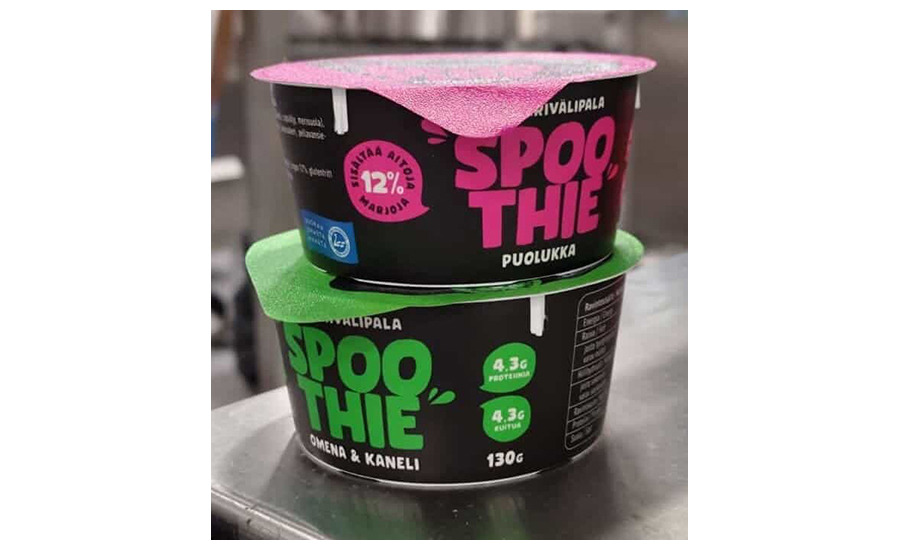 Flexible Food Manufacturing and Scale
Recently, Chobani launched its Zero Sugar Drinks line in June, providing consumers with an "on-the-go" protein option. The new Chobani line of beverages uses natural fermentation, where live and active yogurt cultures and probiotics eat the sugars in milk.
The brand, known for its healthy yogurt products, is building off its success with the 2019 Chobani Zero Sugar Greek Yogurt cups. Mintel Group recently reported that yogurt drinks are expected to own 21% of category sales over the next five years.
Chobani's breakneck development in food manufacturing is well known within the food industry. Chobani exploded 10 years ago due to its popular, natural yogurt and three global plants. The company was one of the first to adopt and scale Inductive Automation's Ignition supervisory control and data acquisition (SCADA) platform on the processing side. This SCADA system is a scalable cloud program and removes costly seat licenses used by legacy control companies in years past. The SCADA system now monitors and provides key performance indicators (KPIs) for all three plants' processing and packaging operations. On the processing side, operators could view large-screen dashboards on the plant floor to monitor clean-in-place (CIP) percentages and communicate with plant and division managers.
In 2023, Chobani is at it again as the company has "invested more capital into capacity, capabilities and expanded the production of zero sugar products into its Twin Falls plant to meet the ongoing demand."
Privately held Chobani is scaling quickly, but food majors like WK Kellogg Company also joined the party with its Special K High Protein cereal. In late 2022, Kellogg's released the chocolate almond flavored Special K High Protein and released Special K Zero cereal. The Zero cereal contains 0g of sugar while also boasting 18g of plant-based protein.
"We know Special K fans trust us to deliver delicious food packed with flavor," says Sadie Garcia, brand director at WK Kellogg Company. "We also know food moods are constantly changing, so we are thrilled to bring even more variety to the Special K lineup that'll meet whatever cravings or needs we all have."
For Kellogg's, these new protein-forward cereals can leverage existing processing equipment and doesn't require a capital investment.
Nestlé is 'Dipping a Toe'
Large food manufacturers like to scale production to find efficiencies, and it can be hard to pivot to new food products. Along these lines, Nestlé recently announced that it's moving forward with research and development in the protein segment. In September 2022, Nestlé announced its new U.S. R&D Accelerator pilot program that "explores new technologies for the development of animal-free dairy protein-based products."
Last year, the food major stated it would pilot a new product via Perfect Day, a supplier of animal-free whey protein. This Nestlé U.S. Accelerator program aims to identify opportunities to bring highly differentiated product concepts to the market in only six months.
"While this category is still very young, we know consumers are looking for products that have a reduced environmental footprint, and we are evaluating this avenue as a future growth opportunity for our business," says Joanna Yarbrough, head of the R&D Accelerator.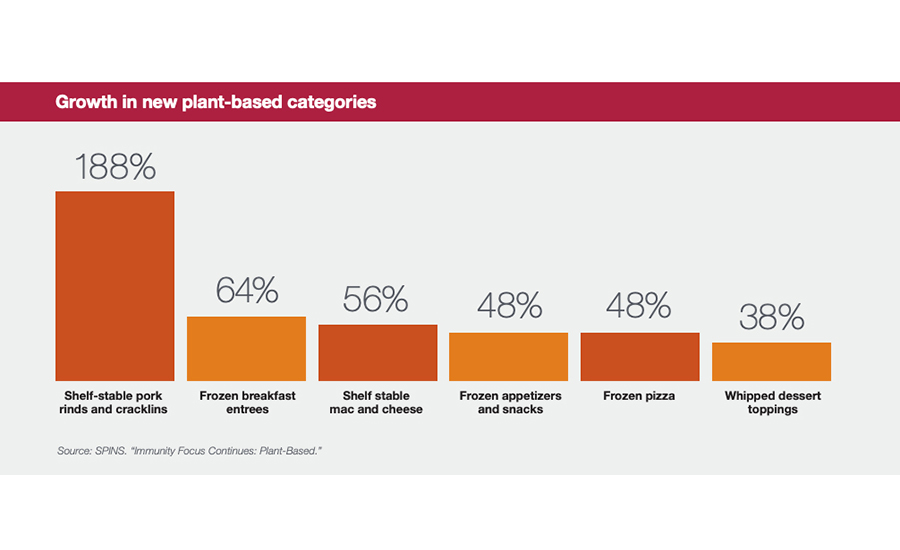 What's Ahead?
Large food companies can be skeptical about chasing trends. Chasing protein trends may be an internal discussion for many major food manufacturers, but all signs point to protein gaining more market adoption and, mainly, with product innovation and diversification. With this in mind, many food companies are targeting the snack category. The reason is that more Americans are snacking; nearly "60% of consumers snack daily, and one in four report that they snack multiple times a day," according to the International Food Information Council (IFIC) in 2021.
Moreover, meal definition and snacking are becoming blurred, and consumers are leaning toward nutritional products, which is a natural fit for alternative proteins. The "2021 SPINS Immunity Focus Continues" report on plant-based protein shows that shelf-stable plant-based jerky alternatives, vegetable-based chips/pretzels, egg alternatives and non-dairy, protein forward "meal" shakes are gaining popularity among consumers.
Pivoting to these quirky food products will challenge major food manufacturers in the next two years. So stay tuned for significant developments and trends in the coming months and 2024.