New Products
Technology Sourcebook
Ink Jet Printers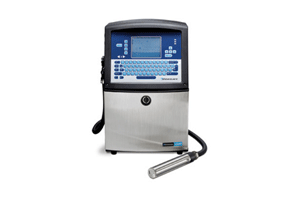 Videojet 1000 Line continuous ink jet printers feature an advanced print head with automatic setup, calibration and adjustment. A calibration feature automatically adjusts to changes in temperature and viscosity for consistent print quality, while a needle-and-septum based cartridge fluid system eliminates the need for operators to pour fluids. Once the cartridge is inserted, the printer reads its embedded microchip to verify it is the proper fluid type and has not passed its expiration date. Available with a choice of 60 or 70 micron nozzles for higher contrast codes, the printers integrate into existing systems with advanced connectivity technology, including a USB port that allows for hot swapping print jobs and backing up messages.

Videojet Technologies Inc.
800-843-3610; www.videojet.com



I want to hear from you. Tell me how we can improve.