Dry Processing
Cast iron rotary airlock valves
ACS Valves' line of cast-iron, rotary airlock valves features the ACS RotorRail that enables tool-less access to the rotor and all internal surfaces of the housing without time-consuming disassembly of the rotor or the removal from service of upstream or downstream equipment commonly associated with standard valve configurations. The valves, when compared to bolt-together housing designs, can reduce rotor service cycle times by 78 percent, increasing total process uptime by 18 percent during a typical 8-hour operating shift. The RotorRail feature ensures accurate rotor realignment during re-assembly, eliminating axial shaft movement, bearing wear, seal leakage and premature, uneven rotor vane wear. The valves are available in sizes from 6 to 16 inches with pressure differentials up to 15psig and temperature tolerance up to 500˚F.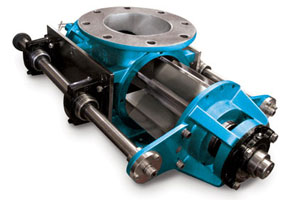 ACS Valves; 800-655-3447;


I want to hear from you. Tell me how we can improve.