New Products
Technology Sourcebook
Tunnel freezer
Engineered for diced poultry, pizza toppings and other high-value IQF products, the Linde CRYOWAVE hygienic IQF tunnel freezer eliminates CO2 snow carryover. A rolling-wave action gently tumbles layered products and keeps them separate as they freeze. Precise controls lock in product moisture, shape and quality. The freezer top lifts vertically to provide full access to all food contact and internal areas. Sloped surfaces above and below the belt direct unwanted moisture and cleaning solution directly to floor drains.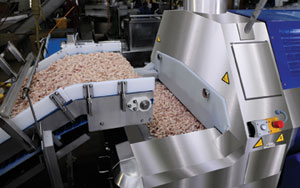 Linde North America, Inc.;
800-755-9277;


I want to hear from you. Tell me how we can improve.