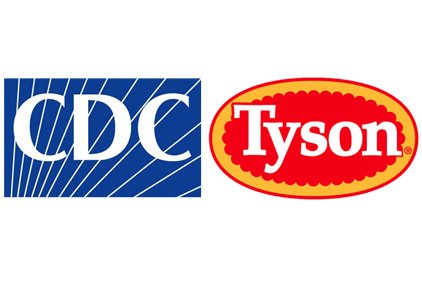 A Centers for Disease Control report on a 2011 chlorine gas release at an Arkansas Tyson Foods plant found the incident resulted from an employee's inability to read the English-language labeling on a barrel containing residual acidic antimicrobial solution. The worker began to pour sodium hypochlorite into the barrel, which reacted with the solution to release the greenish-yellow gas into the room where the drum was located before spreading to the rest of the plant.
Tyson Foods responded that the CDC report misidentifies the worker as primarily Spanish-speaking, and his primary language is English. The company also pointed out its emergency action plan worked effectively during the incident, and most affected workers were back on the job in a few days.
Nonetheless, OSHA issued a citation to the plant's owner for not ensuring chemical hazard communication was understood by all employees regardless of language or education level. CDC's report notes "the growing presence of Spanish-speaking workers, and the high rates of morbidity and fatalities among Hispanic workers, point to the need for improved workplace instruction and training to ensure employee comprehension." 
As a result of the investigation, CDC made several recommendations, including:
-          Providing material safety data sheets and labeling in the languages spoken in the facility,
-          Ensuring employee training programs regarding hazardous chemicals and needed protective measures comply with upcoming changes in the OSHA hazard communication standard,
-          Installing special fittings to prevent inadvertent connections between the filling station and containers,
-          Keeping incompatible chemicals in different or different-colored barrels to prevent them from being mixed together, and
-          Establishing evacuation plans and drills appropriate for potential hazards at the facility.
Tyson says that since mid-2011, it has put additional controls in place to limit access to chemicals in the plant and emphasized training for employees authorized to handle those chemicals.