New Products
Technology Sourcebook
Container filling system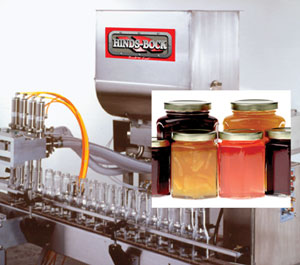 Featuring large port openings, a stainless steel conveyor and a variety of spouts, the Hinds-Bock 4P-64 container filling system is suitable for products with high concentrations of large particulates such as soups, antipasto or fruit fillings. Options include rotary unscrambler or accumulator tables, heated or cooled machines, pressure-fed systems that eliminate the hopper and several styles of hopper agitation. Used for ridged glass or plastic containers, the system interfaces with existing conveyors or equipment and can be disassembled without tools for sanitizing.
Hinds-Bock Corp.; 877-292-5715; www.hinds-bock.com


I want to hear from you. Tell me how we can improve.