Dry Processing
Bag filling system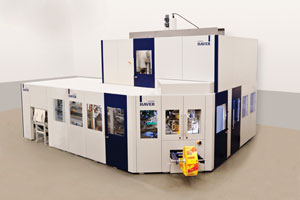 Haver Filling Systems' ADAMS 12-bag filling system handles 33 bags per minute while maintaining a dust-free environment. Constructed with form-fill-seal (FFS) technology and a high-speed, rotating filling process, the machine fills durable plastic bags that fit tightly to the machine. It is equipped with 12 filling spouts that synchronize bag operations with the specified filling speed, filling each bag to a weight between 10 and 94 lb. A vibrating unit compacts the product for a tighter fit.
Haver Filling Systems, Inc; 770-760-1130; www.haverusa.com


I want to hear from you. Tell me how we can improve.