PMMI Education & Training Foundation announced the Richard C. Ryan Packaging Education Scholarship, funded by Dorner Mfg. Group in memory of Rich Ryan, the late president and CEO of Dorner who died suddenly in 2012. 
The Hillshire Brands Company announced Brian Davison will join the company as senior vice president, corporate strategy and development. 
Haskell acquired Seiberling, a Wisconsin-based engineering and technical consulting company providing process, clean-in-place and steam-in-place design and control system integration.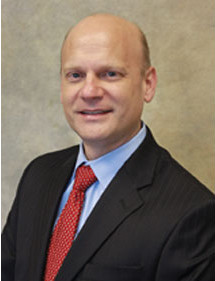 Terry Schadeburg
Snyder's-Lance announced David V. Singer will retire as CEO following the company's May 3rd stockholders' meeting. The board of directors named Carl E. Lee to succeed Singer as CEO.
Dorner Mfg. Corp. appointed Terry Schadeburg as pres-ident and CEO and Brian Baumgart as CFO.
ConAgra Foods announced the addition of Greg Schlafer as president of its Lamb Weston frozen potato business. 
Plex Systems announced the appointment of Jason Blessing as CEO. 
Pump Solutions Group, a business unit of Dover Corporation, has named Greg Duncan as senior director of business development and Chris Distaso as director of engineering. 
Sealed Air Corporation named Dr. Ilham Kadri as president of the institutional and laundry business unit, which is focused on differentiated cleaning, sanitation and infection control solutions and services. 
Food Marketing Institute named Josh Katz its new director of food safety programs. 
Barfresh Food Group, a manufacturer of ready-to-blend beverages, named Craig J. Bennett as director of manufacturing and product development.
ISA named Terrence G. Ives as its 2013 president. He is president and owner of Ives Equipment Corp.