Researchers confirm cling peaches as nutritional as fresh
Some nutrients increased after canning.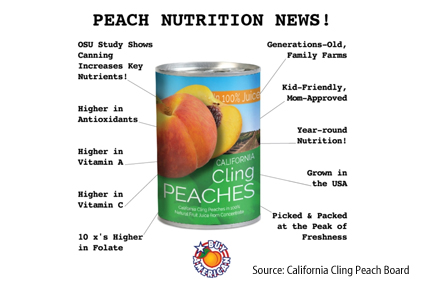 Researchers at Oregon State University and the Linus Pauling Institute found cling peaches to be as nutritional as their fresh counterparts, with some nutrients even increasing in the canning process. The study found antioxidants, vitamin A and vitamin C all increased, and folate levels in canned peaches were up 10 times compared to fresh peaches. The study analyzed fresh freestone, fresh cling and canned cling peaches for vitamins A, C and E, folate, antioxidants, total phenolics and total carotenoids. To view the abstract, click here.


I want to hear from you. Tell me how we can improve.