New Products
Technology Sourcebook
Multi-piston depositor
The Unifiller stainless steel multi-piston depositor provides volume depositing of muffins, cakes, cupcakes, mousse, fillings, loaf cakes, certain breads and doughs,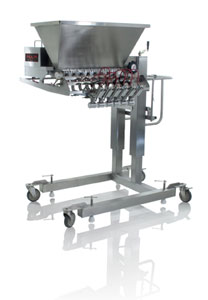 sauces, dips, dressings, marinades and salsas; it also can be used to automatically fill various containers and tubs. The depositor comes with a 16-gal. removable hopper, adjustable nozzle, height-adjustable stand and diving and fixed nozzle bridge. It handles soft particulates up to 1/2 in. in size.
Unifiller; 888-733-8444; www.unifiller.com


I want to hear from you. Tell me how we can improve.