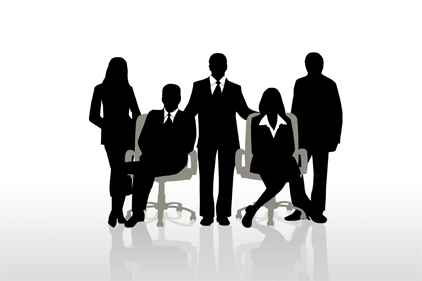 Small and medium-sized businesses (SMBs) make up a significant portion of the global economy. According to the US Census Bureau, 99.7 percent of employer firms, 46 percent of private-sector output and 98 percent of firms exporting goods are all categorized as small businesses. In Europe, they constitute an even larger piece of the pie. As of 2010, more than 99 percent of all businesses in Europe were classified as SMBs, and the European Community (EC) asserts these companies are responsible for 70 percent of all jobs and EU GDP.
While the economic impact of small and medium-sized companies is felt around the world, it's also worth remembering these manufacturers are often leading the way when it comes to processing and packaging innovation. To help them continue to grow, PACK EXPO Las Vegas 2013 (September 23-25; Las Vegas Convention Center) has launched SMB FastTrack, a program that provides special planning tools and resources for qualifying attendees.
Charles D. Yuska, president and CEO of PMMI, the Association for Packaging and Processing Technologies, which produces PACK EXPO, talks  about SMB FastTrack and the challenges and opportunities faced by today's smaller manufacturers.
Q: Small and medium-sized companies may make up the majority of the global economy, but these manufacturers do face some hurdles. What is the outlook for SMBs in the manufacturing sector?
A: The latest industrial outlook report from the Manufacturers Alliance for Productivity and Innovation (MAPI) revealed manufacturing firms with fewer than 50 employees expect sales to increase just 0.5 percent over the next 12 months, compared to a 1.6 percent projected increase among larger manufacturers. Additionally, 57 percent of small manufacturers expressed a negative outlook, compared to 44 percent of medium-sized businesses and 47 percent of large businesses.
In other words, SMBs are seeing market conditions that will make growth difficult—especially as they respond to increased demand for greater sustainability measures and comply with new regulations emerging from the Food Safety Modernization Act (FSMA). SMBs must find solutions to enhance sustainability, ensure compliance and minimize costs in the most efficient manner possible.
Q: How is FSMA affecting SMBs?
A: The U.S. Food & Drug Administration (FDA) recognizes the challenges faced by smaller businesses that have fewer resources to allocate to the installation of new compliance measures. For example, farms with "mixed-type" facilities, as well as average annual sales below $25,000, will not be subject to the new regulations stemming from FSMA. Instead, these businesses will remain subject to applicable provisions of the Federal Food, Drug and Cosmetic Act. In other instances, FDA will offer staggered compliance deadlines, providing three to four years to meet requirements depending on the size of the operation. While these provisions continue to be finalized, there's speculation FDA will defer to the Small Business Administration's parameters for determining which small farms will qualify for specific exemptions.
Q: How will PACK EXPO help SMBs source innovation?
A: One of the biggest challenges specifiers, buyers or other executives at an SMB face is limited time. Often, they're wearing multiple hats, so taking three days and navigating 1,600 exhibitors can be a daunting proposition—from the time away from the office to the sheer volume of solutions providers.
So what we did—as we recently announced— was to create the SMB FastTrack program, which we're launching at PACK EXPO Las Vegas 2013. While the parameters for qualifying SMBs may vary between regions and industries, we've opened up the program to manufacturers with annual revenues between $50 million and $500 million.
The SMB FastTrack program will help these individuals make the most of their time at the show by providing resources geared to the particular requirements of SMBs. These benefits will include SMB-oriented planning tools, networking and educational opportunities to gain industry insight and, for qualified SMB FastTrack participants, a special retreat from the busy exhibition halls where they can enjoy some refreshments or meet in privacy with suppliers.
Q: What are the key benefits of the SMB FastTrack program?
A: It's really about being able to connect with solutions providers more quickly and easily. Participants will receive special planning tools, insight into which exhibitors offer special financing, discounts or support for SMBs and access to free on-floor education and an on-floor lounge to rest, recharge or network with exhibitors and peers. C-level executives at SMBs will qualify for the SMB FastTrack Platinum program, which offers access to a Personal Equipment & Technology Sourcing Service prior to the show, unlimited use of a dedicated FastTrack Executive Lounge and free advance show registration.
To learn more about the SMB FastTrack program and how to qualify, visit www.packexpo.com/fasttrack. To register for PACK EXPO, visit www.packexpo.com.