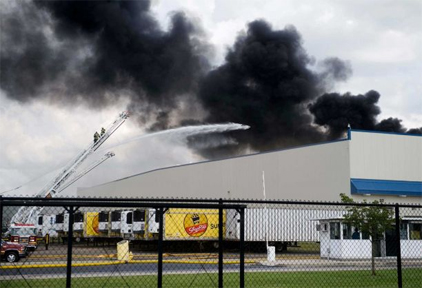 A fire at a Delano, New Jersey Dietz & Watson warehouse facility has been contained, according to local emergency services. Louis Eni, CEO of Dietz & Watson, says none of the facility's 350 employees were injured.
The 11-alarm fire required more than 100 firefighters to battle the blaze at its height, but flames were brought under control by 5:40 pm EDT on Monday. Neighborhood residents have noted poor air quality due to smoke, but firefighters say the smoke is not toxic and stems from cardboard and charcoal mixed with air from industrial freezers. Firefighters say one main obstacle has been the solar panels installed on warehouse's roof, which have prevented direct access to the fire.
Eni says all employees will be relocated to facilities in Philadelphia and Baltimore, and no one will lose his or her job.