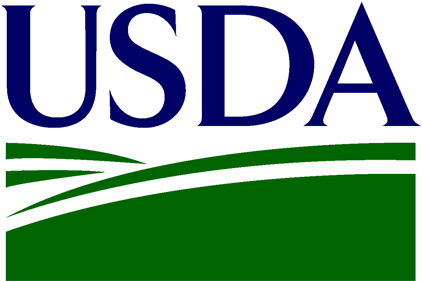 A new USDA blog post seeks to reassure the public about the safety of chicken served in schools as part of the National School Lunch Program after recent reports questioned the truthfulness of an FSIS Q+A on recent changes to the program.
When asked if school lunches will contain chicken processed in China, FSIS says, "the USDA's Agricultural Marketing Service ensures that products included in [sic] school lunch program are produced, raised, and processed only in the United States, its territories or possessions, the Commonwealth of Puerto Rico, or the Trust Territories of the Pacific Islands." While it is true that the program receives some domestic agricultural commodities directly from USDA's AMS, districts also receive a significant amount of food from private vendors, which are not guaranteed to be domestic.
Janey Thornton, deputy under secretary for food, nutrition and consumer services, responded in a blog post. "When schools make their own purchases, the Richard B. Russell National School Lunch Act requires them to purchase domestically grown and processed foods to 'the greatest extent practicable,'"she writes in a blog post. "Schools are allowed to consider a product domestic if it was processed in the United States, and over half the ingredients are considered domestic."
She also defended USDA poultry standards, saying all domestic and imported poultry is rigorously inspected before reaching the public. For more information, Thornton recommends recent USDA Blog post, "Ensuring safety of imported processed chicken from China."
When schools make their own purchases, the Richard B. Russell National School Lunch Act requires them to purchase domestically grown and processed foods, "to the maximum extent practicable." Schools are allowed to consider a product domestic if it was processed in the United States, and over half of the ingredients are considered domestic. - See more at: http://blogs.usda.gov/2013/09/25/food-safety-and-chicken-served-in-the-national-school-lunch-program/#sthash.ami0jy1u.dpuf
When schools make their own purchases, the Richard B. Russell National School Lunch Act requires them to purchase domestically grown and processed foods, "to the maximum extent practicable." Schools are allowed to consider a product domestic if it was processed in the United States, and over half of the ingredients are considered domestic. - See more at: http://blogs.usda.gov/2013/09/25/food-safety-and-chicken-served-in-the-national-school-lunch-program/#sthash.ami0jy1u.dpuf
When schools make their own purchases, the Richard B. Russell National School Lunch Act requires them to purchase domestically grown and processed foods, "to the maximum extent practicable." Schools are allowed to consider a product domestic if it was processed in the United States, and over half of the ingredients are considered domestic. - See more at: http://blogs.usda.gov/2013/09/25/food-safety-and-chicken-served-in-the-national-school-lunch-program/#sthash.ami0jy1u.dpuf
When schools make their own purchases, the Richard B. Russell National School Lunch Act requires them to purchase domestically grown and processed foods, "to the maximum extent practicable." Schools are allowed to consider a product domestic if it was processed in the United States, and over half of the ingredients are considered domestic. - See more at: http://blogs.usda.gov/2013/09/25/food-safety-and-chicken-served-in-the-national-school-lunch-program/#sthash.ami0jy1u.dpuf