New Products
Technology Sourcebook
Stainless steel conveyor motors
Made with a stainless steel exterior, Van der Graaf USDA-approved SSV enclosed electric drum motors have a labyrinth sealing system capable of being washed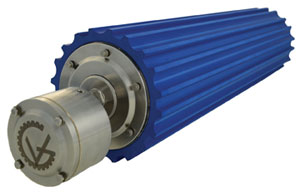 down at pressures up to 2,000psi. The motors come with optional profile lagging that is hot bonded to the drum to eliminate various sources of potential contamination. The full profile lagging option also can be configured to work with most modular belt drives.
Van der Graaf Inc.; 888-326-1476; www.vandergraaf.com


I want to hear from you. Tell me how we can improve.