New Products
Technology Sourcebook
Level transducer
Withstanding temperatures up to 85°C, the Measurement Specialties KPSI Model 342 submersible hydrostatic level transducer provides a 4-20mA analog output. It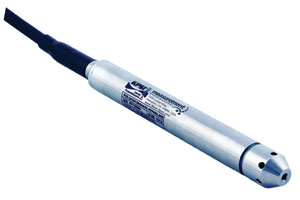 has a total error band specification of +/-0.25% FS over the compensated temperature range (-20°C to 85ºC). The transducer comes in vented, sealed and absolute formats to 300psi (700-ft. H2O WC level) full-scale output.
Measurement Specialties, Inc.; 800-745-8008; www.meas-spec.com


I want to hear from you. Tell me how we can improve.