New Products
Technology Sourcebook
Limit controllers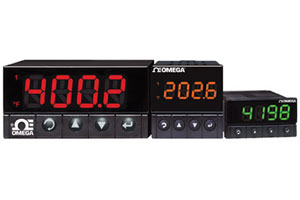 Omega CNi-AL temperature/process limit controllers feature universal inputs, 2 relay alarm outputs, totally programmable color displays, built-in excitation, front removable plug connectors, a programmable digital filter, high/low limit and remote reset input. Used in process measurement and limit alarm applications, the controllers also can monitor the temperature of a plastics extruder. With the programmable limit alarm set points, they provide a visual display color change and a latching limit alarm output to shut down the process, if an alarm condition exists.
Omega; 800-TC-OMEGA; www.omega.com


I want to hear from you. Tell me how we can improve.