Cantrell
PMMI, The Association for Packaging and Processing Technologies, elected Alan Shuhaibar, president of BellatRx Inc., and Gary Saunders, president and CEO, Magnum Systems, to its board of directors.
Breck Speed of Mountain Valley Spring Co. was elected to serve as chairman of the International Bottled Water Association board of directors for 2013-2014. David Muscato of Nestlé Waters of North America was named vice chairman, and Bryan Shinn of The Water Guys was named treasurer.
Bimbo Bakeries USA's bakery and distribution center in Rockwall, TX received LEED Silver certification.
Pump Solutions Group completed its acquisition of Finder Pompe S.p.A.
Marel's board of directors appointed Arni Oddur Thordarson as CEO.
Pamela Heilmann has joined Michter's Distillery as distiller and vice president, production.
Stellar has hired Dan Fonner as its new division manager of refrigeration services. 
Jeremy M. Adler has joined Birko as director of technology and innovation.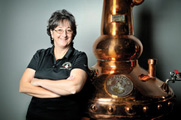 Heilamn
Viega LLC appointed Dalyn Cantrell as vice president of sales and marketing to replace Dave Garlow, who accepted the roles of Viega LLC president and CEO earlier in the month.
Dipak Golechha has joined Chobani, Inc. as chief financial officer after 18 years at Procter & Gamble.
The Consumer Goods Forum announced the appointment of Peter Freedman as managing director.
Axium Foods added Victor Rodriguez as packaging manager.
Food Marketing Institute added Douglas E. Baker as vice president of private brands.
The Raymond Corporation appointed Lou Callea as vice president and general counsel; Erric Heitmann as vice president, engineering; Dan Klassen as vice president, quality & program management; and Dave Norton as vice president, customer solutions.
Food Automation & Manufacturing Conference and Expo announced Jim Prunesti of Campbell Soup; David Leven of Diageo; David Acheson of The Acheson Group; Gardner Carrick of The Manufacturing Institute; Hugh Roddy of Chobani; Madinah Allen of Snyder's-Lance; David Drum of Kellogg Company; Paul Rutledge of Johnsonville Sausage; Bill DiMento of High Liner Foods; and Jeremy Bowen of Snyder's-Lance as speakers at this year's event. Tim Easterling of Keystone Foods; Eric Johnson of Roll Global; and Karl Linck of Sargento Foods will participate in a panel discussion on strategic project management. The conference will be held April 6-9, 2014 at Westin Beach Resort & Spa, Fort Lauderdale, FL. More information about the program and expo is available on pages 132 to 133 in this issue or at www.foodautomationconference.com.

Pasquini
Joseph Cross was appointed mixing system manager, and Vincent G. Pasquini was named pretzel and snack technical sales engineer at Reading Bakery Systems.
Rod Henricks has been named director of sales for Bunting Magnetics Co., and was succeeded as product manager-metal detection by Robert Bunting, Jr.
Koch Industries, Inc. completed its acquisition of Molex Incorporated.
Post Holdings, Inc. agreed to acquire Golden Boy Foods Ltd. and Dymatize Enterprises, LLC in separate transactions.
Barry-Wehmiller Companies, Inc. acquired Paris-based packaging technology supplier Arcil SA.
Krones has acquired German company HST Maschinenbau GmbH.
Avure Technologies named Jeff Williams CEO of the HPP Equipment and Services Division.