New Products
Technology Sourcebook
Passivation test kit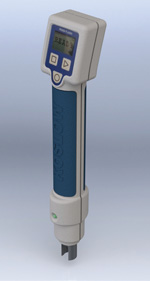 A portable instrument, the Koslow Scientific Passi-Flash 3036 passivation test kit works with all grades of stainless steel to verify vessels, tubing and equipment are free of iron particles that can oxidize and contaminate products. Designed for single-handed operation, it produces a pass/fail signal in 1 second and displays the surface potential measurement in millivolts. The built-in memory stores readings for downloading to recordkeeping systems.
Koslow Scientific Company; 201-541-9100; www.koslow.com


I want to hear from you. Tell me how we can improve.