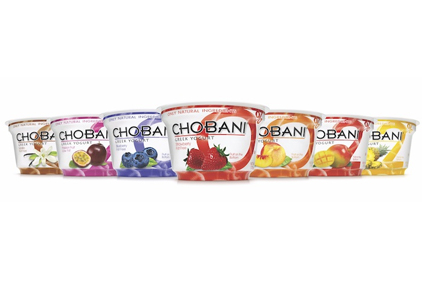 Chobani released a statement thanking Senator Charles Schumer for his support in attempting to resolve a delayed shipment of Greek yogurt bound for US athletes at the Olympic Games in Sochi, Russia. Chobani is an official sponsor of the US Olympic delegation.
"We appreciate Senator Charles Schumer's support of Team USA by helping us complete the delivery of Chobani Greek Yogurt to Sochi to naturally power our athletes all the way to the finish line--something we've had in the works for quite some time," Chobani's statement reads. "Right now, 5,000 fresh single-serve cups of blueberry, strawberry and peach Chobani, and multi-serve containers of plain Chobani yogurt for smoothies, are being stored in a temperature-controlled facility, waiting for the final go-ahead from Russian authorities to be immediately transported. This is a time when the focus should be on our athletes, so we're just trying to do right by them in getting food they enjoy from home."
According to media reports, the Chobani shipment is currently held up at Newark International Airport because it lacks certain Russian customs certifications. Russian authorities have yet to approve a USDA safety certificate.