Dry Processing
Dry Processing Technology
Magnetic separator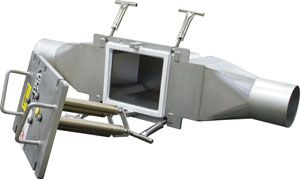 Industrial Magnetics' Pneumatic Line Housing Simple metal separation equipment is derived from the EZ-Clean and Self-Clean versions. The design forces product to make repeated, intimate contact with the magnetic tubes for metal capture; the tubes are made from Rare Earth permanent magnet Neodymium 50 and with an FDA-approved Nedox coating for abrasion resistance and a non-stick magnetic surface. The magnetic tubes are arranged on the removable door in a staggered formation for metal separation.
Industrial Magnetics Inc.; 800-662-4638; www.magnetics.com


I want to hear from you. Tell me how we can improve.