New Products
Technology Sourcebook
Self-stacking spiral belts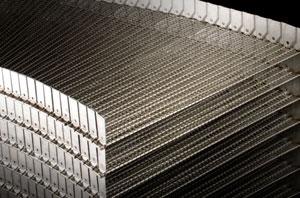 A drop-in replacement for existing self-stacking spirals, Ashworth ExactaStack self-stacking belts are suitable for all self-stacking applications. Available in all widths, tier heights and mesh configurations for spliced-in sections and complete belt replacements, the belts require no system drive modifications. They are available with plastic spiral modules that are USDA accepted for meat and poultry.
Ashworth Bros., Inc.; 800-682-4594; www.ashworth.com


I want to hear from you. Tell me how we can improve.