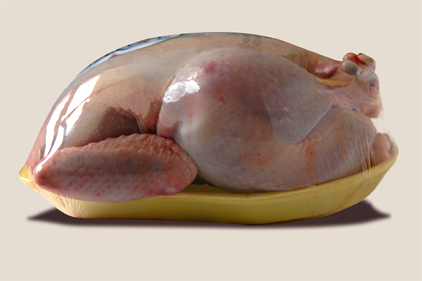 The American Federation of Government Employees is asking legislators to support an amendment to the 2015 Agriculture Appropriations Bill to stop USDA from implementing a new poultry slaughter inspectionsystem that they say would jeopardize worker and food safety.
Proposed by Rep. Rosa DeLauro of Connecticut, the amendment would prevent USDA from spending money to finalize and implement the proposed poultry inspection rule.
"The current poultry inspection system certainly has its flaws," says David Cox Sr., union president. "But the USDA's cost-cutting plan would transform an imperfect system into a potentially lethal one."
First proposed in January of 2012, the rule would allow for plants to increase line speeds up to 175 carcasses per minute with an inspector from the department's Food Safety Inspection Service on the slaughter line. Under the new system, carcasses would need to be sorted before the inspector sees them on the line.
Opponents of the rule like the AFGE call it an outsourcing plan that they say limits line inspection time and will increase the risk of foodborne illnesses. AFGE also criticized the plan for sacrificing safety to customers and workers for what it says is a goal only to save money.