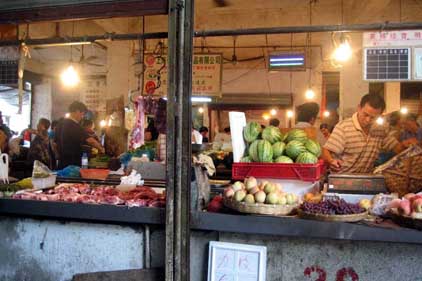 Government delegations from 32 countries attended 20th annual World Meat Congress in Beijing this past weekend where food safety was a featured topic.
The biennial event, hosted by the International Meat Secretariat, is a global platform for the delegates of livestock and meat sectors to discuss meat production, quality, disease control, animal welfare, sustainable economic growth as well as distribution and trade.
The 2014 event took place from June 14-16 with the theme of "balanced development of global meat production and trade."
The delegates gather to share experience and research to collectively contribute to the betterment of the meat industry.
China Radio International reported representatives from the Global Investment Research Alliance said trends in meat consumption for 2014 were more positive than the previous year, because of better economics around the world. Meat consumption this year is expected to grow by 1.5 percent globally.
During the event, the news agency said Meng Qingguo, president of China Meat Association, discussed the country's problems with meat and food safety. Qingguo said 80 percent of small businesses are potentially using substandard meat while meat supplies are tightening.
As supplies fall short, the price of meat has gone up, leading to historically high costs in 2011. Despite increased imports, Qingguo said the country's ability to ensure the meat supply is weak.
Because of this, China's primary challenge will be to draft industry policy.