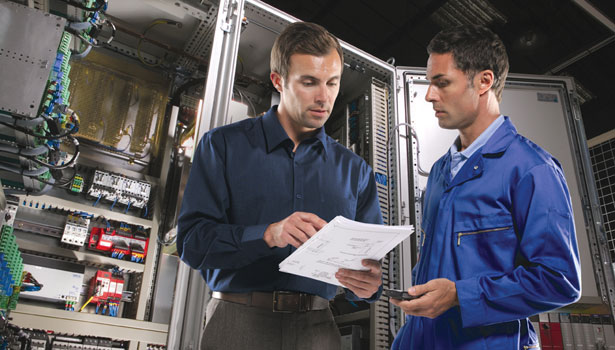 Automation control company Honeywell Process Solutions has introduced LEAP project services as a way of helping manufacturers in the processing industries run faster and cut costs.
"Automation projects are increasingly difficult to manage — especially as implementations become larger and more complex and still need to be completed quickly and efficiently," says Vimal Kapur, president of Honeywell. "LEAP turns project execution workflow on its head, simplifying what has traditionally been a long and expensive process and enabling measurable time and cost savings so plants can focus on the end goal of getting up and running quickly."
According to the company, LEAP combines Honeywell proprietary hardware and software, virtualization and cloud engineering to give users scheduling flexibility while reducing risk and total automation cost. The company says the features can also reduce avoidable schedule delays by up to 90 percent.
The company says LEAP is a departure from the way plants are usually designed and built. LEAP uses parallel workflows to keep automation systems off critical implementation paths. Typically sequential workflows require automation and controls to be implemented during a specific timeframe before the rest of the plant can be completed. The company says this method creates a challenge of managing changes, which can affect all subsequent steps of the implementation and threaten project schedules and budgets.
LEAP creates separate streams of work for the physical and functional aspects of project design, allowing project engineering to take place anywhere while removing workflow dependencies to allow project tasks to start earlier in the process. It also dramatically minimizes the cost and volume of rework typically associated with automation projects.