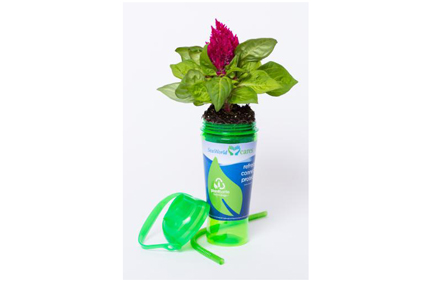 Using Coca-Cola's PlantBottle packaging technology, SeaWorld Parks & Entertainment deputed a refillable plastic cup manufactured from plant-based materials.
According to Coca-Cola, PlantBottle packaging debuted in 2009 and swaps out traditional plastic resins with natural sugars found in plants. Through use of the cups, SeaWorld said it expects to reduce its carbon footprint by removing 35 metric tons of CO2 emissions each year.
While the technology is a popular packaging option for Coca-Cola's bottled beverages, the SeaWorld cup marks the first commercially available consumer product using the PlantBottle technology.
"Once we fully realized the power of PlantBottle technology, we knew it had real-world, global applications well beyond our own products," said Scott Vitters, general manager of PlantBottle packaging for Coca-Cola.  "This collaboration with SeaWorld demonstrates that PlantBottle technology can be applied anywhere that PET plastic is traditionally used, but with a lighter footprint on the planet."
SeaWorld said it plans to use PlantBottle technology to manufacture many of its souvenir cups and will explore other merchandising applications for the technology.