Latest headlines
Indonesian ready-to-eat food market set to increase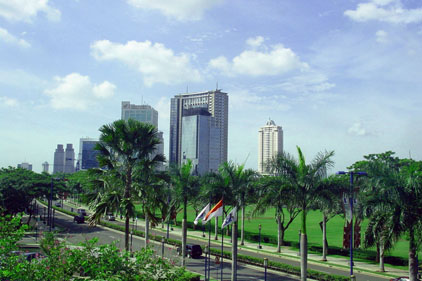 With economic growth, an increasing working class population and lifestyle changes, the Indonesian ready-to-eat food market is projected to rapidly expand throughout the next five years, according to a report from TechSci Research.
The global market research company's report, Indonesia Ready-to-eat Food Market Forecast & Opportunities, 2019, says the ready-to-eat food market is projected to have a compound annual growth rate of more than 7 percent.
According to TechSci, a large, young consumer base comprises a majority of the country's workforce. With more disposable income and less time for cooking, this group is driving growth in the ready-to-eat food market.
But entering the growing market does present its share of problems.
Since a majority of the country's residents are Muslim, this would require food suppliers to secure Halal certification to ensure proper standards are met. In addition to this, TechSci says Indonesian consumers are price conscious, which could present a challenge for food manufacturers and suppliers.
"Retail chains are the key contributors in increasing the awareness level among consumers about ready-to-eat products," said Karan Chechi, research director with TechSci. "Significant presence of large retail formats in regions like Java is contributing to the demand for ready-to-eat food products in Indonesia. However, such chains are predominantly restricted to urban centers within the country. To overcome this issue, many retail giants have voiced plans to expand their distribution network to other regions over the coming years, especially in the eastern region. These efforts are expected to add to the awareness level of consumers in other regions as well, thereby driving growth in the country's Ready-to-eat food market over the next five years."


I want to hear from you. Tell me how we can improve.