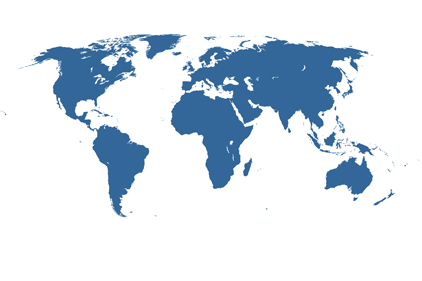 A new report from the Global Food Traceability Center (GFTC) has compared and ranked 21 Organization for Economic Co-Operation and Development (OECD) countries on their respective food traceability regulations.
Of all the countries studied, the report found that European Union countries ranked highest when it came to global food traceability and requirements.
"While there are a variety of benefits to global trading of food items, there are also many complications, particularly when it comes to tracing products internationally in the event of foodborne illness, animal or plant disease, or product recall," said Sylvain Charlebois, professor at the University of Guelph and one of the authors of the report. "This report provides a comparative assessment to aid in discussions concerning harmonization of food traceability requirements and where countries can continue to focus on improvements."
The Institute of Food Technologists (IFT) launched the Global Food Traceability Center in September 2013 to collaborate and serve as a resource for food traceability.
EU countries ranked as superior with the report's authors praising regulations that cover a broad range of foods and animal products of both domestic and imported origin.
The US received average rankings for its Food Safety Modernization Act, but authors were critical that regulations are still in the early stages of development.
China received poor marks since the traceability system is still in development and largely unregulated.
According to the GFTC, the report's authors evaluated and ranked each country aggregated responses to a series of questions developed to assess their traceability policies and programs.
Questions included whether mandatory traceability regulations exist at the national level; if regulations include imported products, and the nature of required documentation for imports; if an electronic database for traceability exists and if present, its accessibility; and if labeling regulations allow consumer access to help their understanding of traceability.