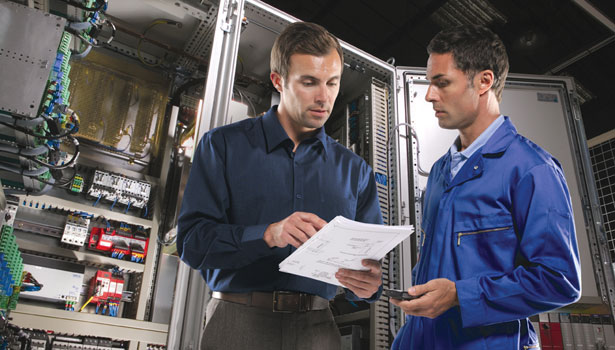 Bühler Aeroglide is offering a new apprenticeship program to high school graduates in North Carolina, allowing them to gain professional practice skills combined with a college education.
According to Bühler, as the co-founder and partner of the new North Carolina Triangle Apprenticeship Program (NCTAP), Bühler Aeroglide offers a post-secondary education program based on the European apprentice model in place at Bühler headquarters in Uzwil, Switzerland.
"We are proud to have had a key role in developing a new apprenticeship standard in North Carolina," saidBühler Aeroglide President Hansjoerg Ill.  "In this program, apprentices get to learn everything about manufacturing as well as attend college. The result is a well-skilled, well-rounded graduate who is guaranteed employment and a professional career.  At the same time, this new talent helps shape Bühler's wide portfolio of process technologies and products by interacting with customers, colleges and research institutes.  It also helps the company remain forward thinking and focused on the innovations that help grow our customers and the industry."
The company's first class will start their apprenticeships this month. According to Bühler, students will learn everything about the manufacturing trade including automation, engineering and design, and building and fabrication. The students will also attend school through Wake Technical Community College during the four year program.
Currently Bühler has approximately 600 apprentice's worldwide, going through similar programs.
More information can be found by calling +1 919 851 2000 or by visiting www.buhlergroup.com/drying.