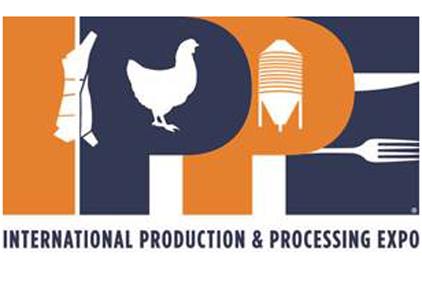 The International Production & Processing Expo (IPPE) is launching its third annual Young Leaders "30 under 30"program to target young professionals in the industry who would otherwise not have the opportunity or financial resources to attend IPPE.
According to expo organizers, the goal of the program is "to invest in, and engage, young professionals between the ages of 21 and 29, who work for companies actively involved in the production and processing of poultry and meat, or in the production of animal/poultry feed."
Applicants must be a member of at least one of the following IPPE associations: American Feed Industry Association (AFIA), American Meat Institute (AMI), North American Meat Association (NAMA) or U.S. Poultry & Egg Association (USPOULTRY).
By recognizing leadership in some of the industry's younger professionals, organizers say the program will provide education to further training in each of the selected applicants' respective industries while exposing them to the latest technology.
Selected applicants will receive full complimentary registration to IPPE, two nights lodging and admittance to all complimentary education programs. New to the program this year will be registration to one of the collocated paid education programs.
To be considered, applicants must submit their applications by Nov. 1 and be employed by and active member of AFIA, AMI, NAMA or USPOULTRY. No more than two applicants from a single member organization may be nominated. The selected applicants will be notified by Nov. 15.
The 2015 is hosted in Atlanta, GA from Jan 27-29.
More details on the program can be found here.