Latest headlines
Gluten-free cereal goes mainstream in UK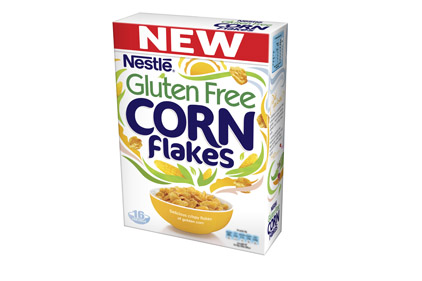 A new gluten-free cereal option has made a breakthrough in the UK market by becoming the first gluten-free option to appear alongside other well-known cereal brands, according to Cereal Partners Worldwide (CPW).
According to CPW, the gluten-free cereals market is growing significantly in the UK with recent estimates valuing the British to be worth £17.5 million annually.
The new gluten-free Corn Flakes from Nestlé, manufactured by CPW, will hold its position adjacent to traditional cereals including Nestlé's Cheerios and Shreddies.
"Gluten Free Corn Flakes is all about giving everyone more choice when it comes to breakfast," said David Homer, CEO of CPW, the joint venture between Nestlé and General Mills. "We are meeting the changing needs of consumers by providing a gluten-free breakfast alternative for busy, health-conscious families. We are extremely pleased that Nestlé Gluten Free Corn Flakes will be available in the mainstream cereal aisle at a competitive price, which, for the first time, makes a gluten-free breakfast cereal accessible to everyone."


I want to hear from you. Tell me how we can improve.