Latest headlines
Report: Gluten-free market worth nearly $6.84 billion by 2019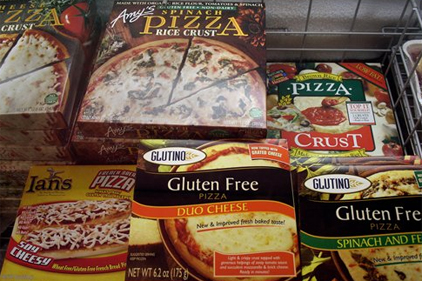 Increasing population and a trend towards healthier lifestyles has given birth to a sustained gluten-free products market which is projected to be worth nearly $6.84 billion by 2019, according to the market researcher MarketsandMarkets in the recent report "Gluten-Free Products Market by Type (Bakery & Confectionery, Snacks, Breakfast Cereals, Baking Mixes & Flour, and Meat & Poultry Products), Sales Channel (Natural & Conventional) & Geography - Global Trends & Forecasts to 2019"
Gluten-free food is suitable for people living with food allergies or gluten intolerance and a typical diet for those diagnosed with celiac disease. But the gluten-free trend has exceeded beyond those with diagnosed conditions to many consumers who make a choice to remove gluten containing cereals such as wheat, barley and rye from their diets.
The gluten-free products market has witnessed a revolution where these products were seen as a specialty product for a niche market, and today they are known as mainstream sensation products," says MarketsandMarkets. "Millions of people in the world are following a gluten-free diet and this has become an identity for those who have stopped consuming gluten. A continuous increase in consumer demand has driven the growth in the gluten-free products market."
According to the report, the gluten-free products market will grow at a CAGR of 10.2 percent by 2019 with consumers demanding more products for not only digestive reasons, but for weight management and nutritive value as well.
The report divides the gluten-free market into four geographical segments: North America, Europe, Asia-Pacific and ROW. North America is the largest market (also projected to have the highest growth rate) followed by Europe.
The full report can be read here.


I want to hear from you. Tell me how we can improve.