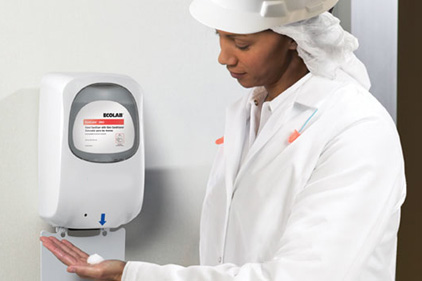 Sani Professional, the food safety division of Professional Disposables International (PDI), and the Sani Professional Food Safety Advisory Council (SPFSAC) are announced the winners of the first Sani Awards program.
According to Sani Professional, the awards celebrate innovation and excellence in food safety while promoting best practices within the foodservice industry for education/training, employee/customer programs and guest experience.  
Cloud Clean System of New Jersey won the award for outstanding food safety program innovation. Cloud Clean received the award for its improvements in hand hygiene in QSR / FSR franchises and commercial food processing through CloudClean Hand Hygiene Compliance Technology. "This cloud-based system trained, reminded and reported adherence to protocols in foodservice zones and workflow where hand washing was required," Sani Professional said.
The award for exceptional food safety education and/or training program implementation was given to FoodSafetyGuy Lars Johnson of Minnesota for his partnership with the city of Minneapolis health department on food safety training that successfully prepared more than 400 foodservice personnel to host players, fans, media and dignitaries attending the 2014 Major League Baseball All Star Game.
 Last, K&N Management of Texas won the award for best food safety focused guest experience. K&N received the award for the increase in hand washes across 10 Rudy's "Country Store" and Bar-B-Q and Mighty Fine establishments using the CleanTech automated hand washing system for guests and staff. The systems were placed within the restaurant for a visual presence and easy access without having to visit the bathroom.