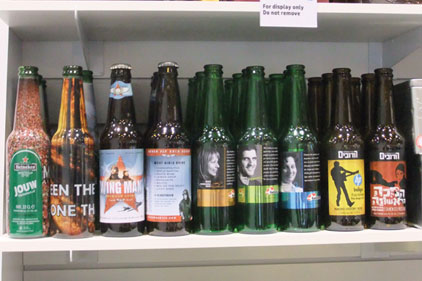 Beer distributors in Pennsylvania will now be able to sell 12-packs according to the Pennsylvania Liquor Control Board (PLCB) after a loophole was pointed out in the state liquor code.
The PLCB's chief counsel released a legal advisory opinion last week that "clarifies existing law by informing brewers that they may sell 'original containers' as long as the container contains at least 128 fluid ounces, for example a 12-pack, to distributors that may be resold 'as is' to consumers. No modifications to existing inventory held by distributors and importing distributors is allowed."
The PLCB issued the opinion in response to several requests from a number of licensees pertaining to the containers allowed for sale by a beer distributor. State code allows for sale of beer in two configurations: "case" quantities or "original containers containing at least 128 fluid ounces." While the latter configuration was conventionally interpreted to be kegs, challengers of the code argued that a single cardboard container containing 12 bottles should qualify given previous rulings. The PLCB agreed.
 "Today's action by the PLCB is a step towards modernization," said Pennsylvania Governor Tom Wolf who applauded the PLCB. "This action provides customer convenience at distributors and enables smaller breweries, including many in Pennsylvania, to better compete with larger institutions."