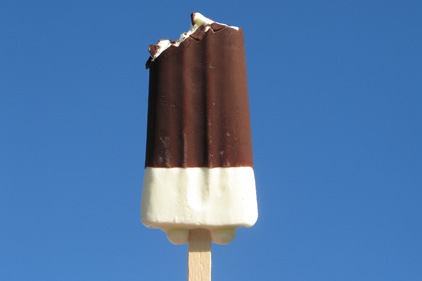 An outbreak of Listeriosis has been linked to ice cream products manufactured at a Blue Bell Creameries production facility in Brenham, Texas according to FDA.
Authorities say five adults were infected from January 2014 to January 2015. The five individuals were all patients who were treated at a single hospital in Kansas and were served ice cream from Blue Bell Creameries' single-serving products and milkshakes made from these products, according to hospital records. Three deaths have been reported. Listeriosis did not cause the deaths, though it may have been a contributing factor, according to Kansas health officials.
Blue Bell says it has removed all the affected ice cream products from the market. No Mooo Bars, Blue Bell cups, pints or half gallons were affected by the recall.
More information can be found here.