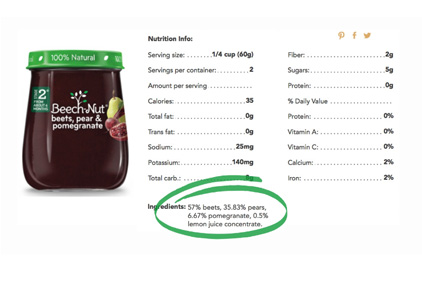 Baby food producer Beech-Nut Nutrition Company announced it has now listed the percentage of each ingredient for all of its jars and pouches on its website and staking claim as the first US baby food company to provide this information.
"All parents want the best for their babies, and they want to know exactly what they are eating," said Jeff Boutelle, president of Beech-Nut. "We don't want parents to worry about the foods they're feeding their babies, which is why we're sharing our recipes."
Boutelle said not all the labels meet the company's long-term vision, but they wanted to focus on transparency.
 "We're sharing our recipes now, even as we continue to improve them," Boutelle said.